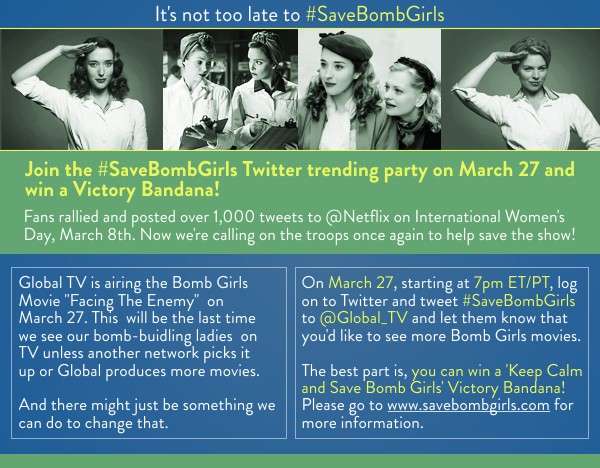 Live-tweeting during the Bomb Girls movie tonight may be your chance to win a number of super ginchy prizes!
The official Bomb Girls Twitter is giving away signed posters and genuine props from the set, and we're giving away three of our Victory Bandanas.
Click the banners for more details. Best of luck to everyone!