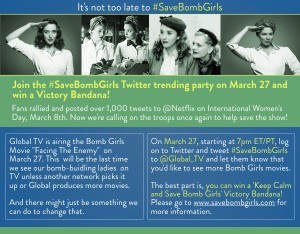 Come and join us for our next Twitter party on March 27 and don't miss the chance to win one of our 'Keep Calm and Save Bomb Girls' Victory Bandanas!
We've waited a long time for it, and it's finally here: Bomb Girls – Facing The Enemy is airing on March 27 on Global TV. It's a very bittersweet time for the Bomb Girls fans, because it may well be the very last time we see our Victory Munitions family on TV.
But not all is lost. There may be a chance that Global could be convinced to produce more Bomb Girls movies, but we need to tell them how badly we want to see that happen.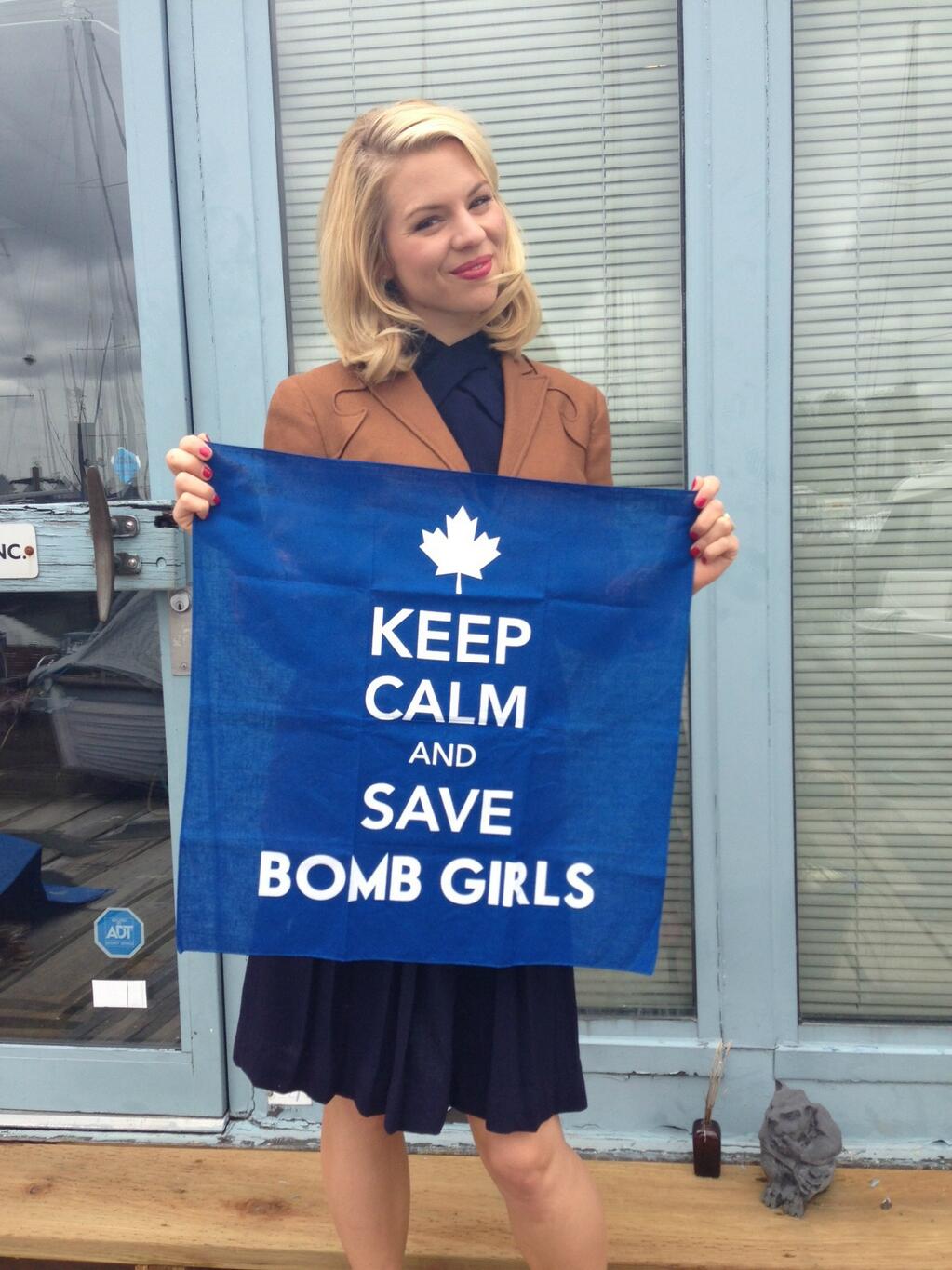 Fans rallied and posted over 1,000 tweets to @Netflix on International Women's Day, March 8th. Now we're calling on the troops once again to join our next Twitter trending party: On March 27, starting at 7pm ET/PT, log on to Twitter and tweet #SaveBombGirls to @Global_TV and tell them you'd like to see more Bomb Girls movies. You can also help us live-tweet during the movie to get #SaveBombGirls or #BombGirls trending.
Please support us by spreading the word. Post about it on the social media, encourage friends, publish it on your blog. Feel free to use our banner above.
So what do I need to do to win a Victory Bandana?
Just tweet the #SaveBombGirls hashtag to @Global_TV on March 27, and we'll randomly pick three winners who will each get a Victory Bandana like the one Ali Liebert is holding. The winners will be contacted via Twitter for their addresses and contact details.
There's no time to lose, Bombshells. United we are strong. GO GET 'EM!