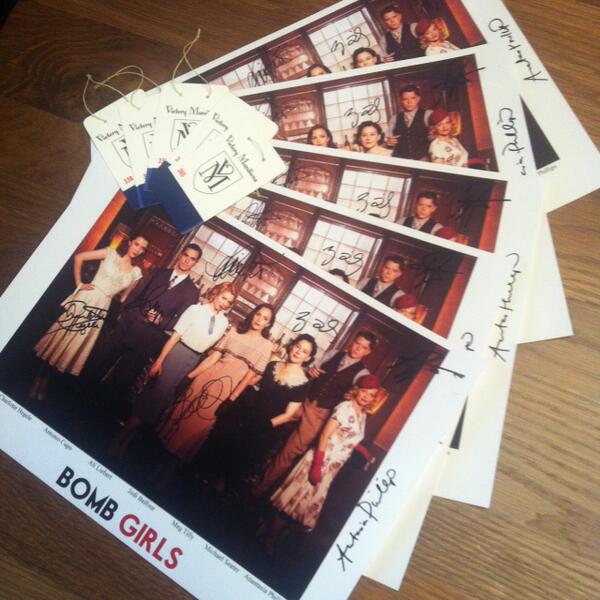 Just in case you missed it — and we apologize for not announcing it in time — the official Bomb Girls Twitter offered a pretty cool Bomb Girls retweet giveaway on Thursday where you could win a signed cast picture and a Victory Munitions badge that was used on the show.
Keep your eyes peeled on the Bomb Girls Twitter page, there may be more contests and giveaways in store for the fans in the time leading up to the movie. (Reminder: March 27, 8pm ET/PT, Global TV)
Just five more days! Are you as excited as we are?